Sketch
Sketches are rough drawings that are done quickly and are informal. Artists may use these sketches to prepare and plan for future artwork. or more formal drawing. Sketches can typically be seen in black and white and with out color whether done by a pencil, pen or another drawing utensil. Of course, there are also sketches that contain color like for example, in a Pochade.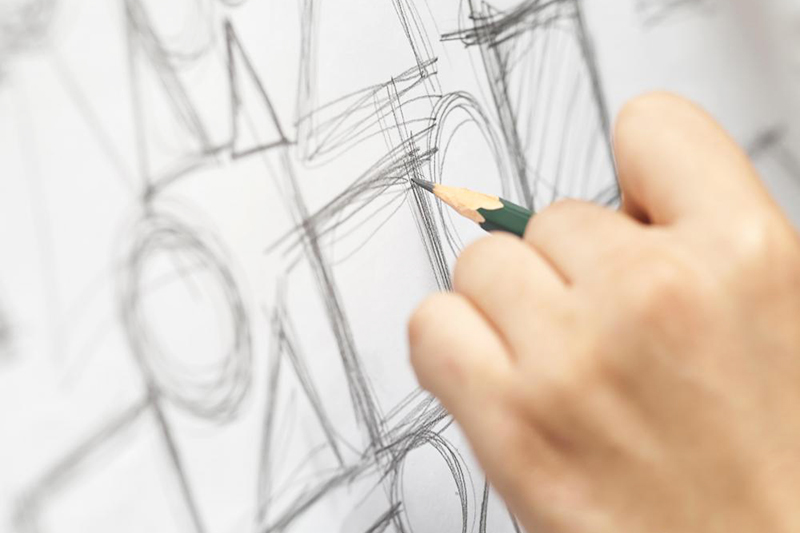 Types of Sketches
Croquis

A croquis is to remind the artist of a person or scene they wished to remember.
Ex: Fashion designers use a croquis to quick sketch live model.

Pochade

A proquis is a quick sketch of color to capture a scene's atmospheric effect and the fleeting effect of light of a planned landscape painting.
Pochades were created by famous artists like Claude Monet, Edouard Manet, and Vincent Van Gogh.

Portrait Sketch

A protrait sketch is a drawing of a particular person or animal, or group.
A good portrait reveals something about the essence of the person and is not just a visual representation of a person.